Geo-IP Database Subscription
Geo-IP database (GeoDefsDB) contains mappings of IP addresses (IPv4 and IPv6) into geographical territories. It is stored in a proprietary format and is licensed for use only by Verigio Inc. products. The database is licensed on a subscription basis with terms ranging from 3 months to 12 months. Database subscriptions are only compatible with the products indicated in their specification.
Verigio products that use Geo-IP databases allow management of subscriptions via Help->Activate->Subscriptions dialog.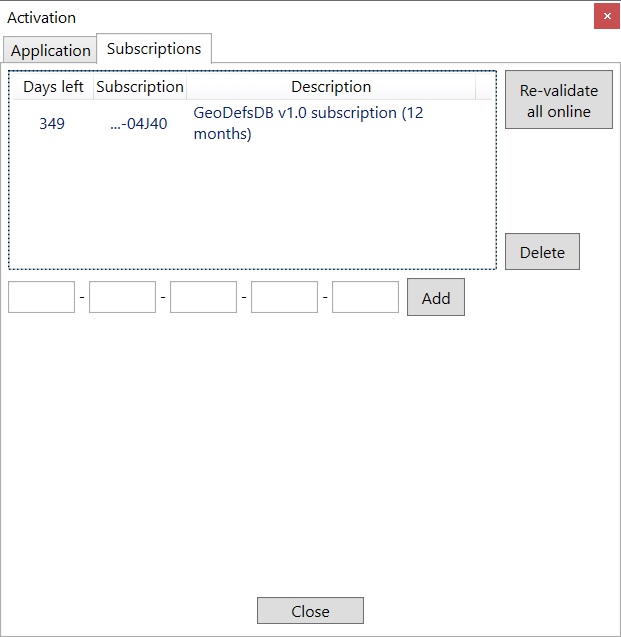 Subscriptions can be added and removed. A new subscription is activated when its key is added to the list of subscriptions and the online server provided its parameters. There could be multiple subscriptions active at the same time. The best subscription is automatically chosen from the list and used during online communications. Expired subscriptions are automatically ignored during online communications, but reported to a user when they are the only subscriptions of their kind.